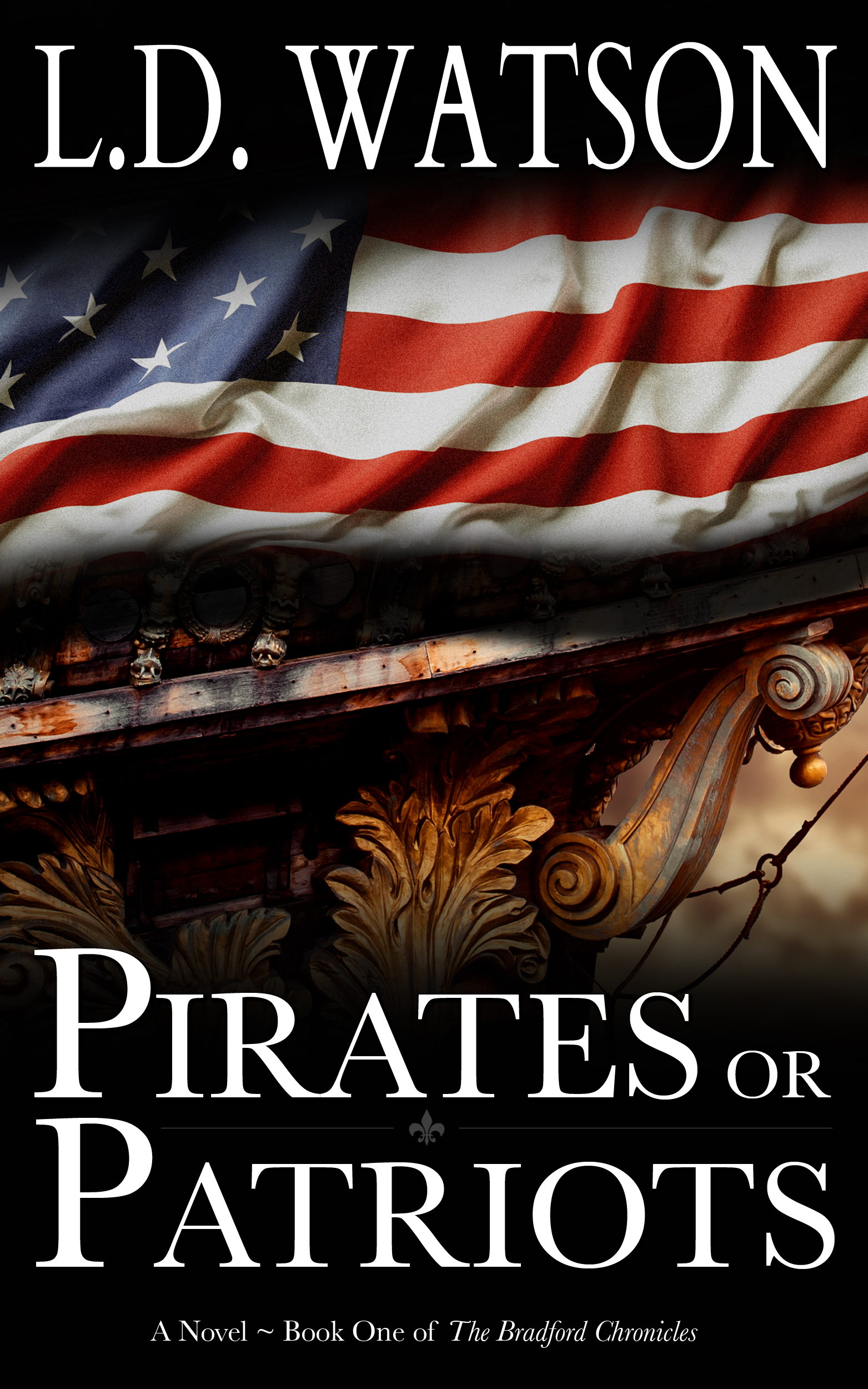 What if your uncle told you that he and your father killed Bonnie Parker? Jeb is naturally
skeptical of this and some other tall tales about Jean Lafitte and Andrew Jackson, but he has been tasked with writing a book and he is a history professor, so he delves into these matters, if somewhat reluctantly. Well, it seems that three English brothers, left with no means of support, join the King's infantry only to desert when faced with the prospect of fighting in the War of 1812. When privateers attack the ship on which they stowed away, they are faced with the prospect of hanging or joining the pirates. The choice is simple and they soon discover that being in the employ of Jean Lafitte is not a bad life. Enter Charlotte, down on her luck and destitute in New Orleans. Ephraim, spellbound by her beauty, literally bumps into her, but fails to prevent robbers from stealing all her possessions. Then the governor decides it is time to sweep the pirates from his state at the same time that the British attempt to enlist Lafitte's assistance in their invasion of New Orleans, the loss of which threatens the entire Union.
This complex and compelling story of a man discovering the astonishing truth about his ancestors, and a pivotal battle in the history of a young country that actually took place after the end of the war, is a masterwork of tension and suspense. L.D. Watson has brought the period to life and carries the reader to the French Quarter before there was a statue of Jackson in the square that bears his name. The prose is magnificent, the characters wonderfully developed, and the aforementioned tension, keeps the pages turning. I was hooked from page one, and happily, the ending makes it clear that there is sequel in the works.
Buy at Amazon