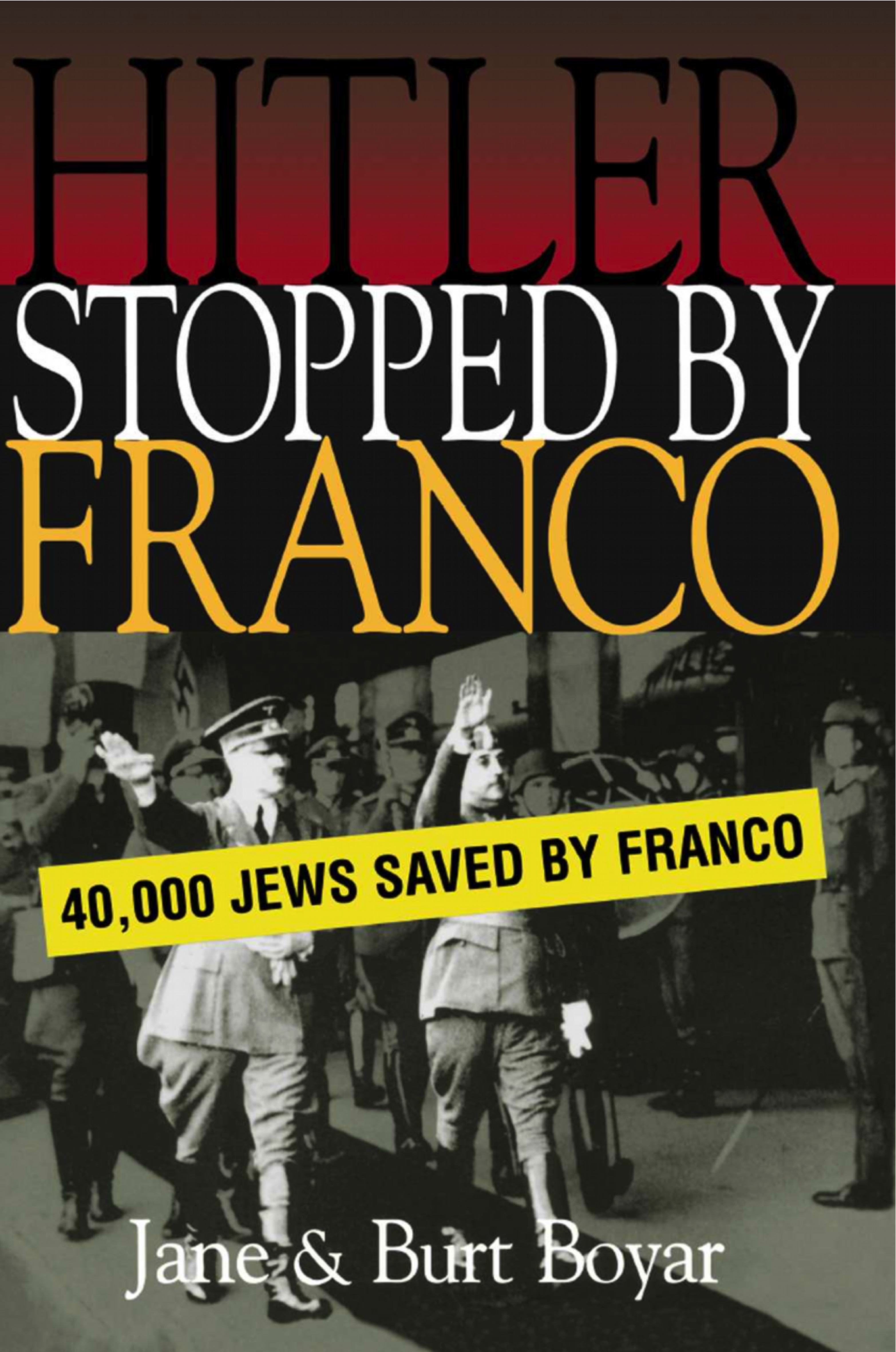 Nothing Less Than Superb
Burt Boyar and his late wife had extraordinary access to intimate details of an obscure piece of World War II history.
Most Americans' view of
Generalísimo
Franco is of an implacable Fascist dictator who ran Spain with an iron hand for nearly forty years.
That may be true enough, but "Hitler Stopped by Franco" shows us that he had another facet.
Imagine being the supreme leader of civil war torn, impoverished and helpless Spain with divisions of
Wehrmacht
amour parked on your border and Hitler continually whining, cajoling and demanding access to Gibraltar through your sovereign territory.
With Spain totally defenseless, Franco had to play the ultimate cat and mouse game.
He had to convince Hitler of his friendship, and that he would join the Axis 'any day now' while he kept relief coming from the Allies with assurances of maintaining strict neutrality.
For three years he managed to walk this tightrope.
The Boyars were able to interview actual players in this tableau who were present at high-stakes meetings with the world's most dangerous men.
The depth of the research behind this story is uncanny.
Written in the form of historical fiction, this fascinating history reads like a suspense novel.
The characterization of Franco will give the reader a new perspective of the man who saved Spain twice.
I cannot give this book enough praise.
Price: $3.99
101,303 words
Buy at Amazon