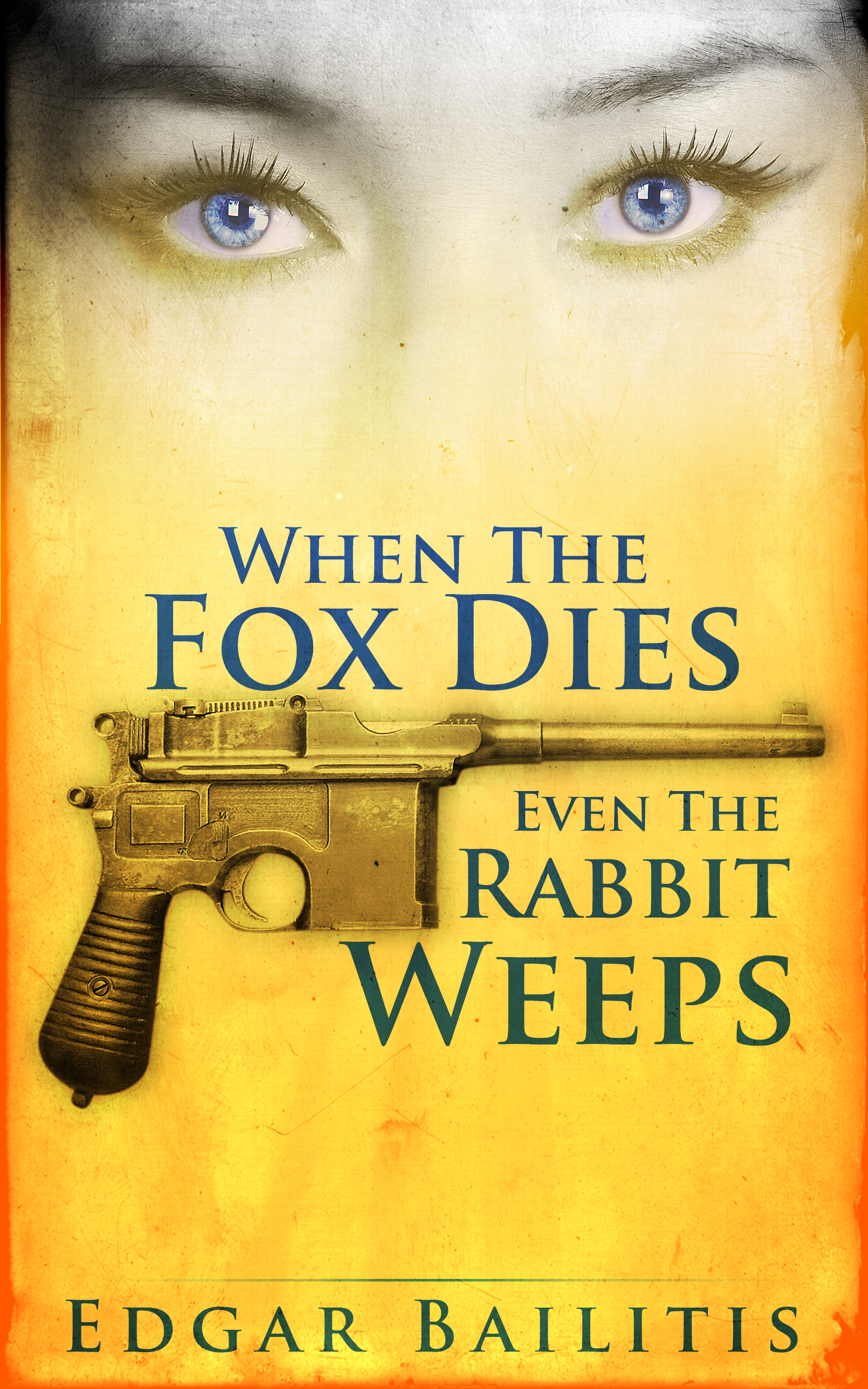 A wise-ass Italian-Jew detective from Chicago on temporary assignment in Shanghai in 1930 witnesses the kidnapping of a blue-eyed Chinese girl on his way to work—then the story really gets exotic.

"When the Fox Dies Even the Rabbit Weeps" is one of those character driven mysteries that you fall in love with in the first five pages.

Detective Jake Puccini has four days left in his unprecedented, and unwanted, detective exchange between the Chicago and Shanghai police—four days to solve a serial murder case, a faked suicide and the aforementioned kidnapping.

His savvy and irreverent voice engages the reader and never lets go.
Edgar Bailitis has concocted a tale on par with "Chinatown" and if we could resurrect John Huston I'd stand in line to see the movie.

This enormously complex plot is kept orderly by a constant banter from the protagonist with the reader.

Jake never lets us lose track of a single red herring or shady character as he races to untangle his conundrum while the clock ticks on the term of his unpleasant exile in the multinational protectorate of Shanghai during the inter-war era.

This book is for fans of mysteries, detectives, spies, miscreants, gangsters, and of course, history.
Good cover too, don't you think?
168,935 words
Price $4.99
Buy at Smashwords
Buy at Amazon